The last installment of my most recent finds/buys/loves…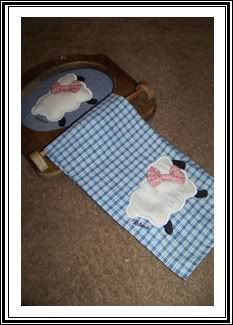 This definitely is ugly…I know. It is not for my office, instead it's for a much more practical use that I can't giveaway yet. It's animal related though, can you guess?
The binder is to organize my inspiration pics from magazines (note to self, buy dividers!)- Target for $4.99. Folders were bought on clearance at Wal-Mart for 50-cents each. The picture/frame in the background was a shower gift, but the quote in the frame is grammatically incorrect and I refuse to put it up in my home. It was in the Goodwill box, but instead I plan to make a cool art thing for my office- the clue is in the picture. ;o)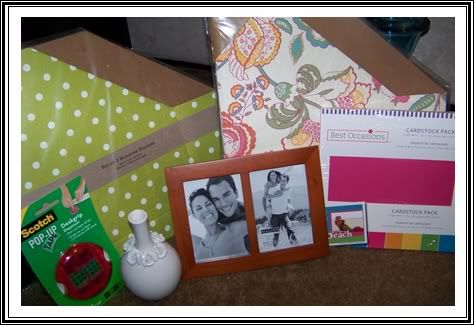 Magazine holders from World Market- $8.00 for 4, 2 of each. Cool pop-up tape dispenser from Target- $2.00. Another flowery white vase from Dollar Tree. Picture frame from my shower that will get a face lift, and finally a pack of 8×8 bright colored squares from Wal-Mart, $3.88.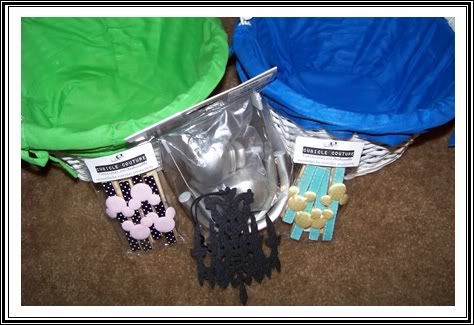 Baskets from Wal-Mart Easter clearance, $2.00 each. Curtain holdbacks from Ross, $1.99 (what a steal!) and a fabric/felt chandelier from the Michaels $1 bins. Finally, I bought the cool Mickey Mouse clips from my Etsy Thursday feature! They are WAY cuter in person. They will be turned into magnets for my cool Pier 1 magnetic chalkboard.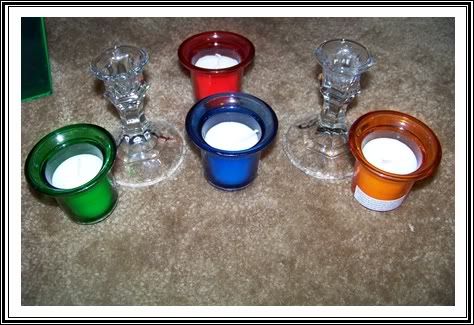 Various candle holders from Dollar Tree.
Another shower gift that will be made over.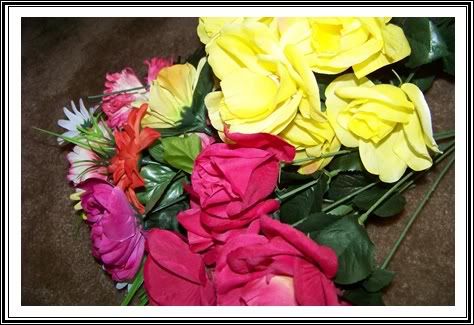 Lots of flowers left over from my shower.
My damask curtains that are way too long. How can I hem curtains?! $32.00 for the pair at Hobby Lobby.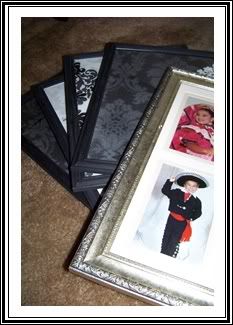 Random picture frames I found in my closet.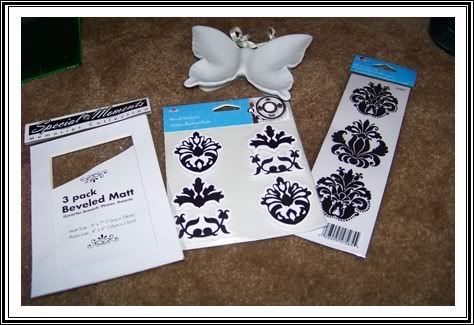 Butterfly dish I mentioned before, damask decals from Michaels- $1.00 per pack. Beveled mats from Dollar Tree, 3 to a pack. I know this seems like a huge mess and like a lot of stuff, but I do have it all organized in my head, and I will probably not use it all, but at the cheap prices I found the items at, I couldn't pass them up.Wish me luck! :o)