Truly, I did NOT need another lamp in my home, but when I spotted this $2 brass foo dog lamp, I knew it'd be one heck of a DIY spray painted lamp makeover.
This was a lamp that I saw in-store when I went during my lunch hour, and I did NOT buy it. Nope, I left it there.
However, once I got home, I could not stop thinking about it, and I for sure knew it would be a spray painted lamp type of project. I did not want a giant brass/gold lamp. I went back and luckily it was still there after work that day.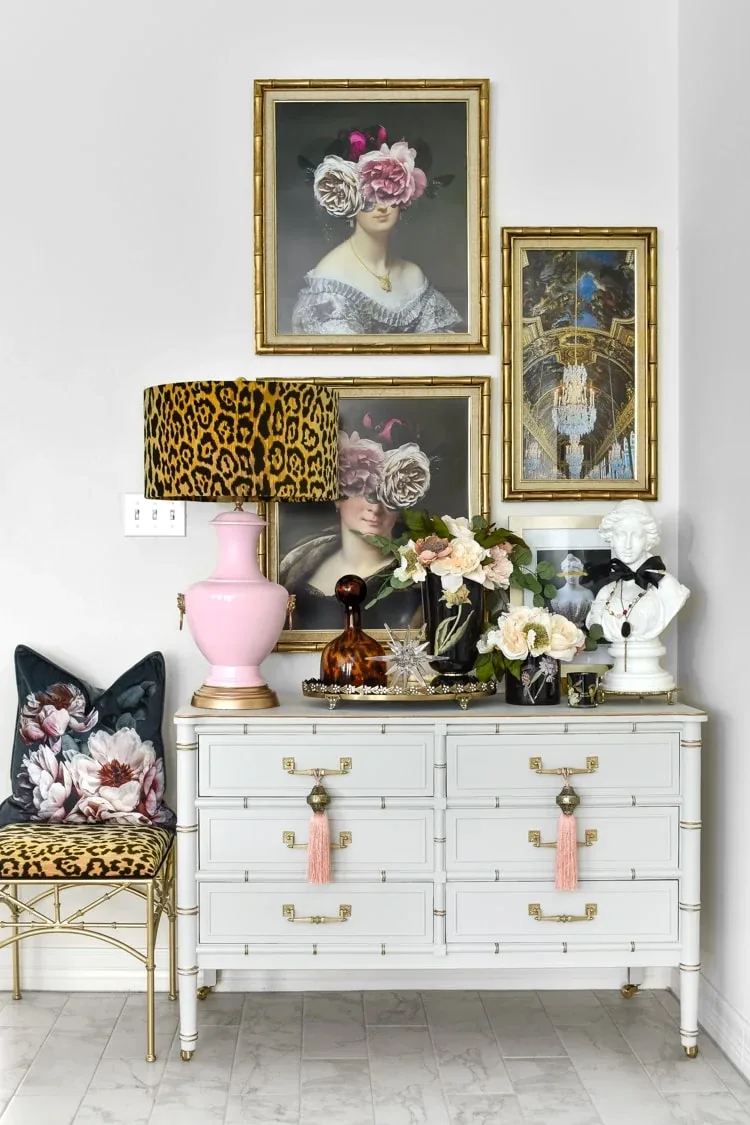 Thrift Store Lamp DIY Ideas
Lamps are often one of the items most readily found in thrift stores. I've been to many thrift stores in my life, and it never fails there's always at least a dozen lamps.
Some of the lamps are very generic and truthfully, kind of ugly. I think we've all seen the big, shiny lacquered brass kind with the hunter green pleated shade (which actually might kind of be in style right now…), and we've all seen the really dark, tall column kind and let's not forget the lamps with cherubs, palm trees or monkeys.
If there are so many lamps out there, how do you decide which one to buy? I know not everyone shares my overly feminine Parisian chinoiserie vibes, but there are some basic characteristics and things you should look for if you're planning on your very own spray painted lamp makeover.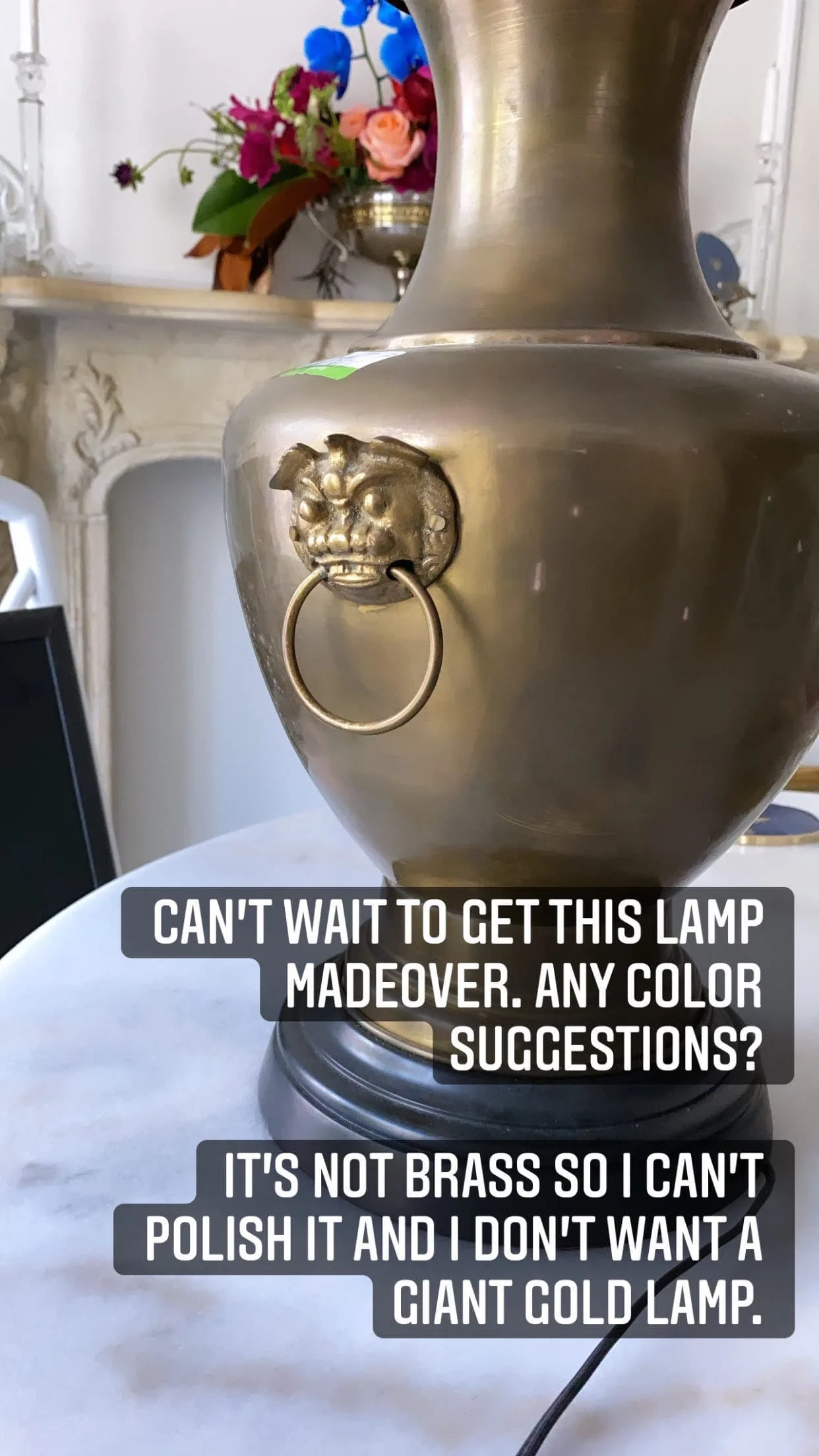 Spray Painted Lamp Candidates: What to Look For
Does the lamp work?
Often times thrift stores will have a little area where you can test electronics. If they don't*, check that the socket itself (where the bulb screws in) is secure to the lamp, has a switch to turn it on/off (or check the cord has one) and doesn't look burnt.
If it looks burnt, you may have to replace the socket, which is not terribly hard or expensive, but you may be better off looking at another lamp to spray paint to avoid extra expenses and headaches.
*Or you can always try to find a random outlet to test it yourself if there's a bulb handy!
Also remember to check the cord itself. Does it have any electrical tape on it that is hiding a splice or issue in the cord that could be a hazard or indicate needing to be replaced? Is it secure to the base?
Are the lamp and lamp base in good cosmetic shape?
For my DIY spray painted lamp, there are a few minor dents in the big curved area, BUT they're towards the bottom/back of the lamp so it's not a huge issue. Spray paint will especially magnify any dents or major issues, so give the lamp and the lamp base a really good look.
If there's a ton of peeling paint, rust or other issue that make the finish really uneven, you may be able to sand to smooth it out, but if you're a beginner DIYer I'd probably move on to another lamp.
Repeat after me: There will ALWAYS BE another lamp!
How much will an appropriate shade cost?
Maybe this is just the case in my area, but the local Goodwill tends to sell the lamp only. Occasionally there will be a matching shade, but I am lucky if it comes with the harp and finial.
Harps are pretty affordable on Amazon or At Home, but some finials and shades can be pricey. You could also buy an UNO type shade which mean you don't need a harp or finial at all- it'll fit right over the socket.
Note: I love this super affordable white linen UNO lamp shade and it works perfectly on most average sized lamps and does not need a harp! Here it is on a lamp in my living room below.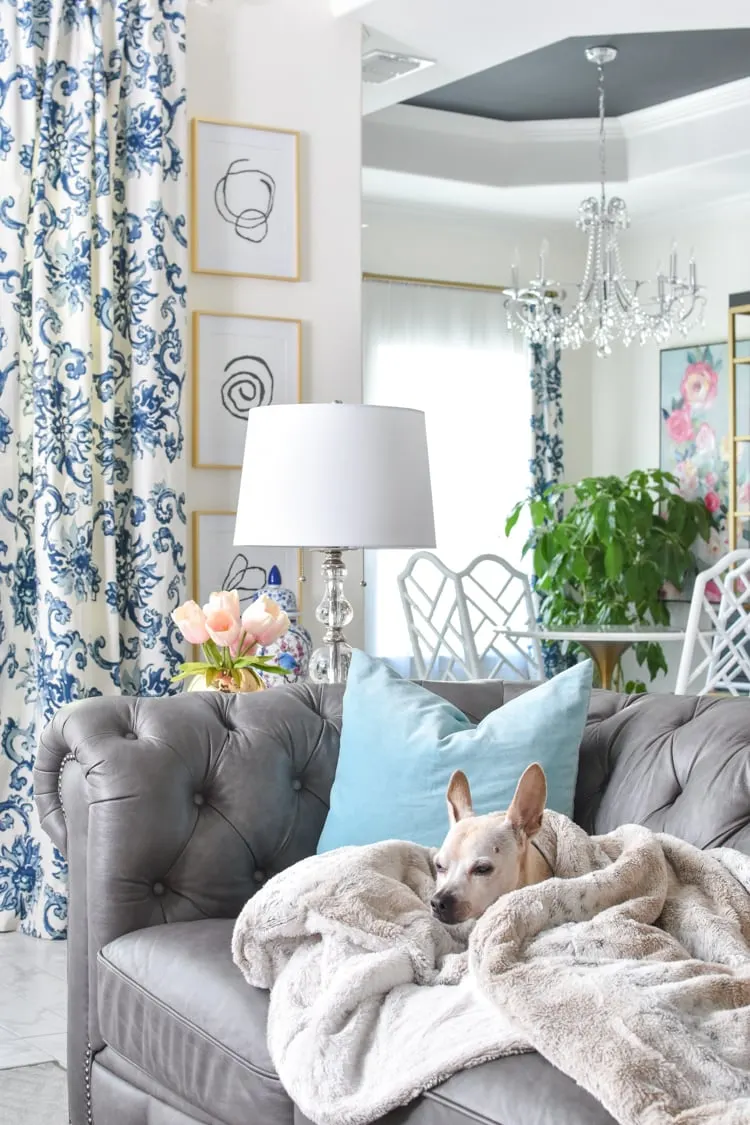 For my candy pink spray painted lamp, the lamp itself was GIANT, and I was lucky I had an equally giant shade to go with it because buying one would have easily cost me $40+, and at that point am I better off just buying a new lamp that comes with everything…probably so.
How much time and money will this lamp cost me to fix up?
I try to keep my lamps that I need to fix up to $10ish or less. I'll spend more if it's truly magnificent, and I will definitely spend more if it is unique and I can use as is.
I think the most expensive lamp I've bought recently is a $15 toleware lamp from Facebook Marketplace that took me about two hours to polish, but was worth every penny since they sell for much, more more.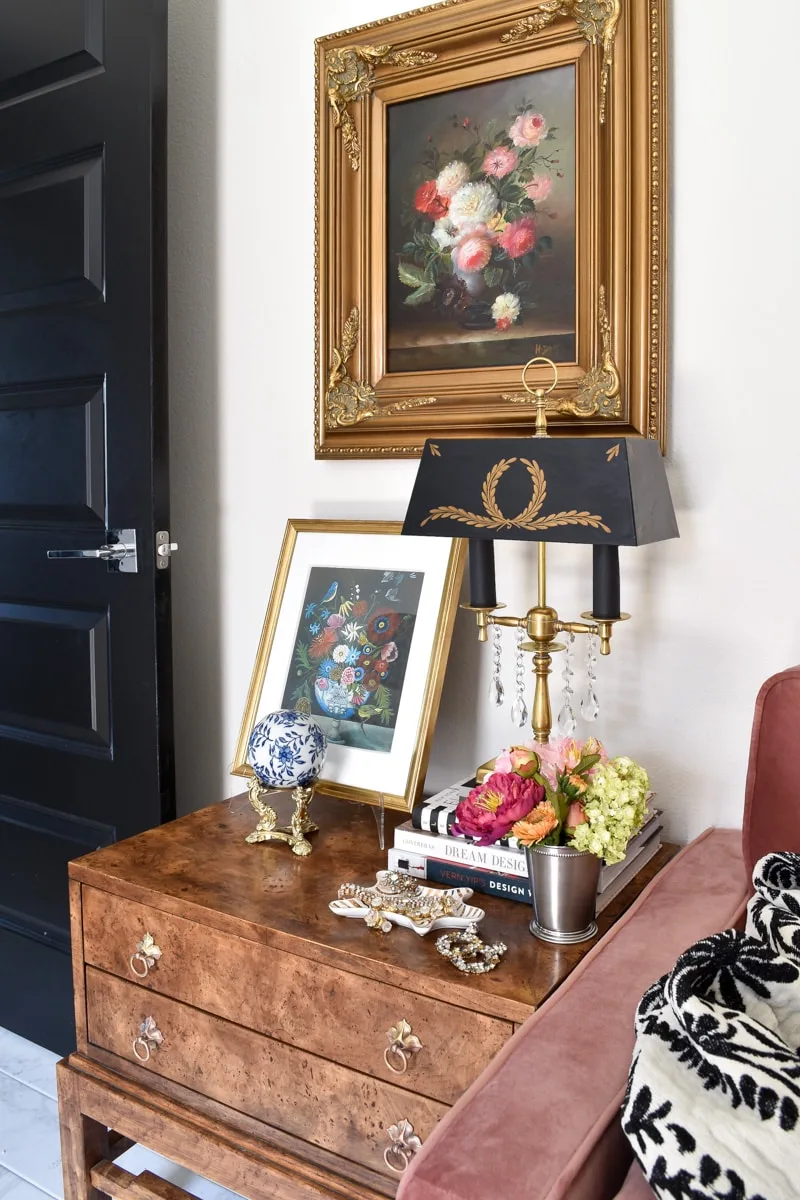 Ideally, a spray painted lamp candidate will cost $5 or less and require a can of spray paint and an hour's worth of time. All in, you're looking at $10ish for the DIY supplies plus the shade, harp, etc.
Where can I find super cheap lamps for DIY makeovers?
My favorite places are thrift stores (if you live in Corpus Christi, I have an extensive thrift store guide!), garage sales, charity/resale shops and even on the side of the road!
Other options for inexpensive lamps can be estate sales (if you go on the last day they usually have fabulous deals), Facebook Marketplace, and even places like Craigslist, Offer Up, or even Mercari.
Furthermore, sometimes Walmart, Target or other retailers will have lamps that are great style, but terrible colors, so snatch those up. Here's a Walmart desk lamp I spray painted gold that was a total bargain a few years ago.
I love the mega punch and presence this lamp has on my DIY Henry Link dresser, and that leopard lampshade is also another very simple DIY that I talk about on this Instagram highlight.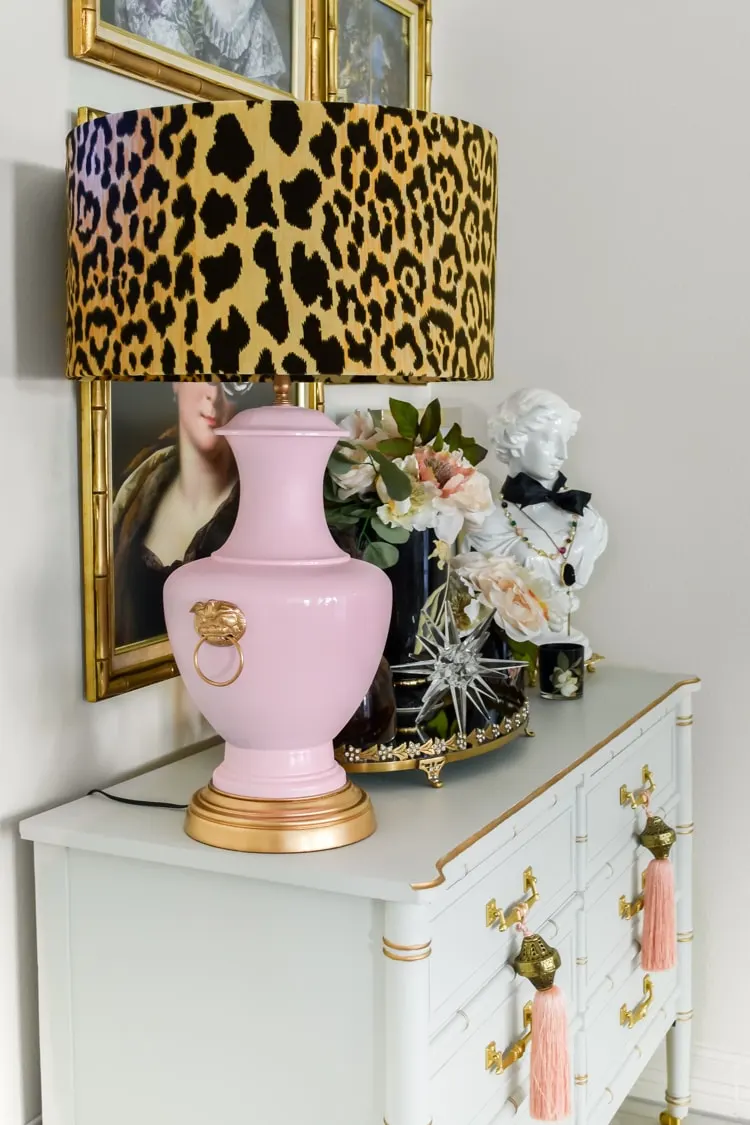 I hope this very thorough guide helps you confidently snag a lamp for a DIY spray painted lamp makeover. There's so many diamonds in the rough out there– put in some effort and elbow grease to create your own kind of fabulous.