This post brought to you by ALPO® Brand Dog Food. All opinions are 100% mine.
This is a story about a dog named Pee Wee and how much he loves ALPO® Chop House food.
He especially loves the T-Bone Steak Flavored Cuts. His second favorite flavor is the Filet Mignon flavor. Truly, he loves it all.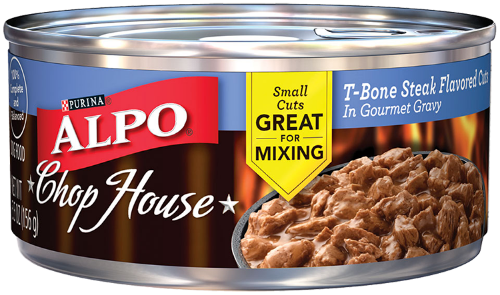 Everytime he hears me pop open a can of ALPO®, his tail starts wagging. Pee Wee gives me his undivided attention. And doesn't he look cute with his scarf? Truth be told, my pup loves clothes.
And then, Pee Wee goes absolutely crazy and starts hopping around on his hind legs trying to get the food. If Pee Wee would be able to talk, he'd probably be saying, "Gravy! Oh my gosh, gravy!" If it deals with food, he's super pumped.
ALPO® food is truly a treat for Pee Wee since it's not the food we give him everyday, and I love to see him happy. He means the world to me, and it's great to know that ALPO's variety dog food has healthy proteins, veggies, and grains in their food. Plus, it's so affordable and easy to find. I always pick up some extra cans of it to take to the local animal shelter. It's great to help other dogs in need.
And who doesn't love a cute dog video, right? So here's a video of Pee Wee eating the ALPO® Chop House food. As you will see in the video, he's super persistent, excited, and a very fast eater.
Isn't he adorable? If you or someone you know has a dog, I'd highly suggest picking up a can of ALPO® on your next grocery store run. The food helps support healthy bones, shiny coats, and plenty of wagging tails. You can keep up with all the latest ALPO® product offerings by following them on these sites: ALPO's Facebook Page and ALPO® on Instagram.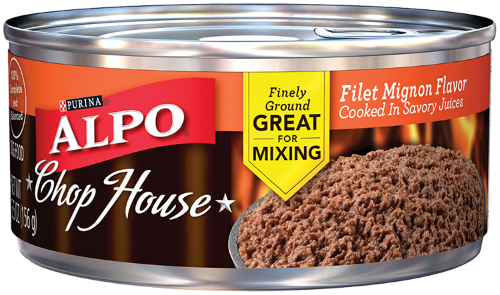 What is your dog's favorite food to eat?