Happy Hump Day, friends! I'm counting down till the weekend, are you? This year I had epic plans for totally different Christmas tree décor, but this whole moving thing kind of put a damper on things, so I decided to stick to my fave black, white, gold and silver color scheme. It always looks so classy, and it's a no fail color scheme. I'd love to thank Stephanie from Casa Watkins Living for inviting me to this tree hop and giving me an excuse to deck the halls in my apartment. And a warm welcome to those of you coming from Farmhouse 40— I'm so happy you're here!
The most obvious thing about my Christmas tree décor style is the color palette, but there's a few other key décor accessories that I include in any Christmas tree regardless of the color. I'll highlight those things in this post so you too can have a glam, glittery and dramatic Christmas tree in your home.
FEATHERS:
I love, love, love these feather-type things from Michael's, and they make them in nearly any color. For under $1 each, they're a bargain and they add color, glitter, height and texture to a tree. I have a dozen in the gold color seen on my tree this year, and I also have six of them in silver.
If you can snag some of these on clearance or sale, buy them in all the colors, k? They're also ridiculously cheap online (affiliate link).
FUN, DIY ORNAMENTS:
Store bought ornaments are great, and they're pretty affordable thanks to places like Dollar Tree and Walmart, BUT I think having some unique ornaments can really make a tree standout. On my tree I have my Kate Spade inspired electrical tape ornaments. I also have my gold dipped ornaments that I did for True Value two years ago. Basically, I like to shake it up a bit from the everyday ornaments that take up most of my tree.
FLORALS:
It is no secret I love me some pretty florals, so it should come as no surprise that they have found their way onto my Christmas tree. I used some of these faux magnolias on my DIY glam holiday wreath, and the leftovers ended up getting placed on the tree.
These particular flowers are from Dollar Tree— they've had them every year for forever and they have them this year. They're a bright, true white, and the gold center adds a bit of a luxe look to a generic dollar store flower. You can find similar flowers online and they're about the same price as the ones from Dollar Tree.
Those are the main components of a very merry Monica tree, and I am of the school of thought that there's no wrong way to decorate a tree. Use what you love, add in some glitz, and throw in some unexpected touches to create a unique tree that'll look beautiful all the holiday season!
You've gotten a few tiny glimpses into my living room holiday décor today, and I'll post the full tour on Friday of my tiny living and dining room space decor. It won't be as grand as my 2014 or 2015 holiday tours because of the whole apartment situation, but I'm a firm believer in blooming where you are planted. See ya on Friday, and in the meantime, I'm handing you over to Boxy Colonial where you can get more decor ideas!
Catch up with all of the amazing bloggers and their trees via the links below.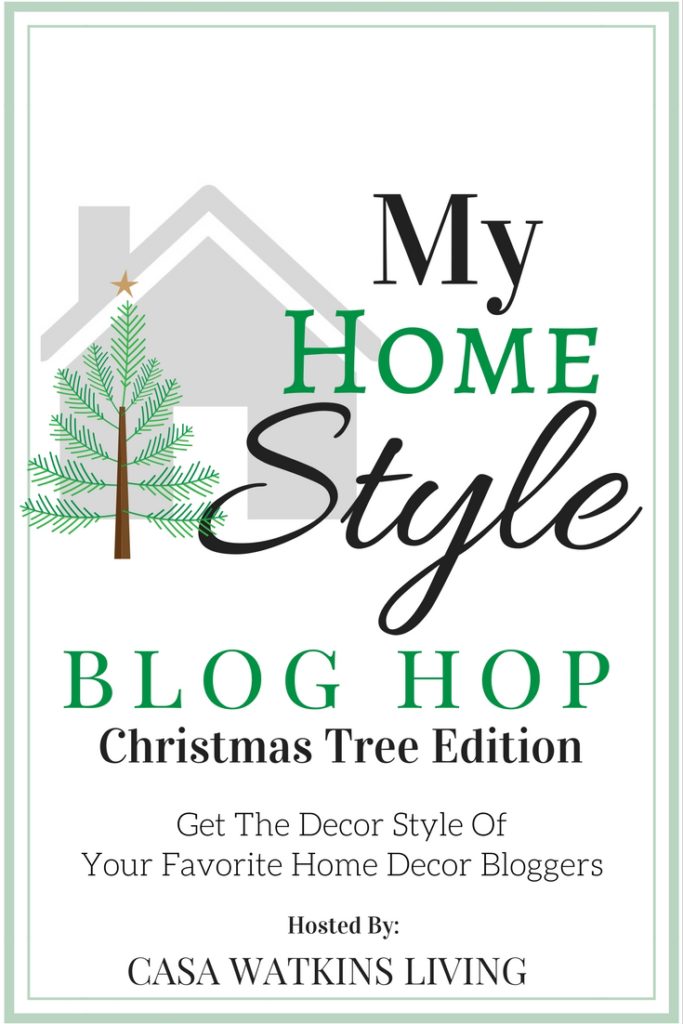 Monday
Tuesday
Wednesday
Thursday
Friday