With so many beautiful, well made secondhand dressers, beds and nightstands out there, I hope you find this tutorial on how to paint bedroom furniture helpful.
I'm going to use my Hollywood Regency Henry Link dresser as the example for this tutorial, but truly you would use this on any furniture pieces you may find for your bedroom.
You may be wondering if the effort is worth it when you can just go to a furniture store or IKEA and buy a new bedroom set.
I think if you find a unique, quality old furniture piece that needs new life via paint and some hardware, then it's a good idea. You will also likely save hundreds of dollars.
I also personally don't love the overly matchy-matchy bedroom suites, so I think creating your own master bedroom set via curated pieces is a better idea that'll look more high end.
Plus, there are great furniture paints out there in different colors at your local hardware store that will give a piece of furniture a whole new look with a little bit of hard work.
It seems that sometimes people are terrified that they'll mess up a DIY project like painting furniture, but I have done so many furniture makeovers and I will be honest that I have never flat out ruined a piece. There's almost always a chance for recovery.
I promise you can do this!
Finding Bedroom Furniture to Paint
The great thing about bedroom furniture is that it can be low cost and low risk if you know where to look and shop. Here are my top 3 places to buy used pieces of furniture for a bedroom.
Thrift stores: I find shopping mid-week during my lunch hour yields is the best way to find the good stuff that gets dropped over the weekend as people move or declutter. Don't fret if you can only go on a weekend- there's plenty of furniture out there for everyone, but I do suggest you shop EARLY. Grab that iced coffee and go thrifting.
Facebook Marketplace: Deals can be found on here, but the biggest tip I have for you is to look OFTEN. Literally daily sometimes so that the FBMP wizards can start to see what you're looking for and then show relevant listings.
The crapshoot of using FBMP is that sometimes desirable, unique furniture is in high demand and goes fast. Bottom line- do not settle. Another great piece is sure to pop up soon.
Garage sales: I wish I had more time to hunt down garage sales. Usually the furniture pieces are sold for super low prices because they don't want to have to drag that stuff back inside. Check out your local neighborhood Facebook groups or sites like NextDoor to get a pulse on garage sales near you.
Painting a Family Heirloom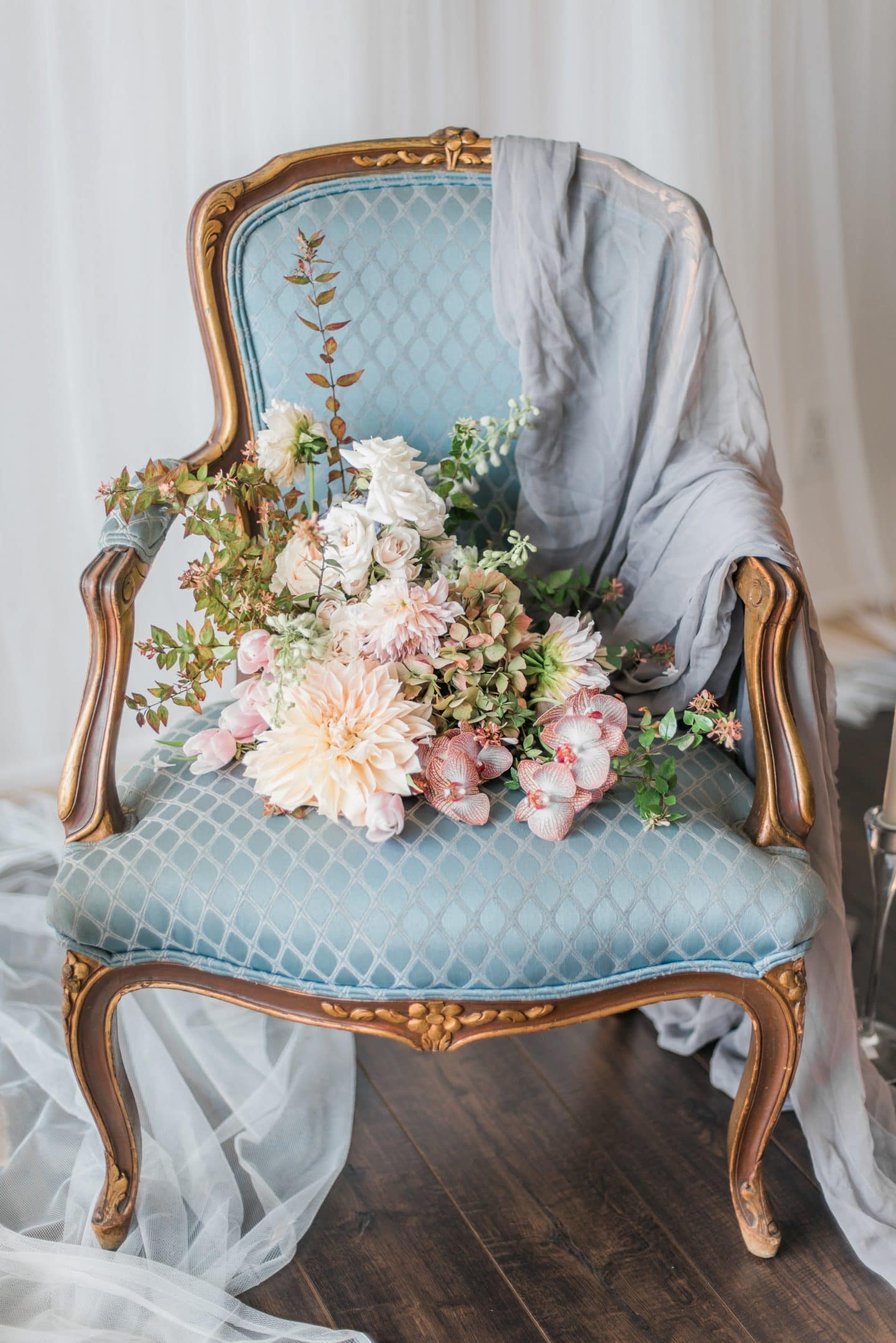 I know many of us get handed down furniture when our family members upgrade, downsize, etc. If you've never painted furniture before, I'd focus on finding an inexpensive item to paint to practice on BEFORE you attempt to paint a family heirloom.
The caveat to this being, if it's an old piece of furniture that has no sentimental value or significance, then sure. I think we've all been the receiver of a not so stylish piece of furniture that we make do with.
But if it's a piece of wood furniture that has been passed through various generations…pump the brakes and paint other things first.
What to Look for When Buying Used Bedroom Furniture to Paint
While I am a huge advocate for buying secondhand furniture to upcycle and paint, I also want to recognize that sometimes the items being sold are poor quality or in terrible condition.
Our goal here is to take a diamond in the rough and shine it up. This is not a lifesaving rescue mission.
The overall goal is to pick furniture that needs a good cleaning and a fresh coat of paint. If you can see it is missing a leg, a corner is chipped, has deep scratches or the veneer or laminate is missing….PASS.
Additionally, you want to make sure that the drawers slide in and out easily and that the dresser, chest or night stands are in good condition.
For a headboard or bed, does it have the appropriate holes to mount on your existing frame? If not, are you willing to drill holes into the piece or get a bed frame? These are all things to think about.
I would also try to find bedroom furniture that is made of good wood and has a relatively smooth surface. We will sand in this tutorial, but the less sanding you have to do, the better!
There are many stylish laminate furniture pieces out there, but in a high use space like a bedroom, I'd focus on quality, style, and price (in that order).
Consider Unconventional Furniture
In our primary bedroom, Daniel and I use desks as night stands. We like that they're taller, and allow us a place to sit to do work in a pinch.
In other words, don't limit yourself. Maybe a vanity would be a beautiful night stand or a perhaps a media or TV would provide even more storage than a traditional dresser.
Even a grand armoire might be a good choice to store all the things.
Choosing to look at furniture in unexpected ways not only gives your bedroom more character, but it also opens up a ton more options when you're looking for used furniture.
How long does it take to paint bedroom furniture?
For best results and allowing ample time for paint to properly cure and dry, I'd say plan on starting this project on a Friday and being done with the painting process by Sunday evening.
Adding back the hardware (or installing new hardware) and moving it back in for use will add another 3-5 days of waiting time depending on how humid it is in your workspace.
Before I scare you off, the actual active time is far less than the time you will spend waiting for paint to dry. You may spend an hour or two being hands on, but the rest of the time you can live your best life and carry on.
The most time consuming hands-on part of any furniture painting project is the prep work. This step is also the most critical part to ensure you end up with a durable, smooth paint finish, so as cumbersome as it may be, don't skip those steps and take your time.
What Kind of Sheen Should I Pick?
To me, a satin finish is the best choice for an upscale look. I love that a satin finish is not too shiny, but not too flat. Here's an example of a satin finish black dresser I painted.
I have only opted for a high gloss finish once with a French bombe chest I redid.
I rely on semi-gloss on items I may have to scrub to clean, such as my dining chairs. If you have little ones, semi-gloss would be good for high uses pieces or in children's rooms.
The tutorial below will be the same regardless of the sheen.
What Type of Paint Can I Use?
There are many types of paints. This specific tutorial focuses on using traditional latex paints and primers found at Home Depot, Lowes, Ace Hardware, etc. to paint furniture.
I do have a blog post where I use white chalk paint to paint a campaign chest and I seal it with a clear wax top coat for a luxurious matte finish.
I know Annie Sloan chalk paint is well reviewed, as are several mineral paint and milk paint brands. The fact there are so many options at various price points is a great thing, so the right paint is whatever is best for you and your wallet.
Tip: If you have an Ollie's near you, they often have quarts of primer and paint from big brands like Rustoleum, Martha Stewart, KILZ and Valspar for under $5 a quart. Highly recommend this option if this is your first time painting furniture.
You can also use oil paint, but I find the fumes and clean-up process to not be worth the effort.
What If the Furniture is Already Painted?
Good question! You may find old dressers or other bedroom furniture that has already been painted and you may be wondering if you need to strip the paint off.
I would not go through all of that extra work unless the paint was peeling and chipped, but then again, hopefully you would have passed on that piece furniture if you follow my tips on what to look for earlier in this post.
Do I Need a Top Coat?
I would recommend using a top coat if it is a piece that will be subjected to heavy use. I love using a wax type top coat that is easy to wipe on with a cloth.
This type of wax is usually made to use after chalk paint, but I have used it on my regular latex paint projects and it works well and does not have a shiny finish.
I would exercise caution with applying an oil based top coat or clear coat on a white furniture (or other light color such as cream, ivory, etc.) because it can cause it to yellow over time. With dark or black paint, this is less likely to be an issue.
How Many Coats of Primer and Paint Do I Need?
For painting bedroom furniture, I'm going to suggest you do two coats of primer. This extra base coat will add durability to your bedroom furniture piece so it lasts a long time, plus that perfect paint color you pick will be that much more opaque.
For the paint itself, I tend to paint three thin coats of paint. Around the second coat of paint is when you start seeing satisfying results, so don't panic if it looks not so great at first.
My favorite thing about DIY projects like painting a dresser is that moment when your vision for this piece is achieved. It's rewarding and empowering.
Could I Use a Paint Sprayer?
Absolutely! I use my paint sprayer for most of my furniture painting projects, and for me it's been the best $100 I've spent.
It definitely makes the active painting time a lot less, plus it leads to a smooth finish. This is the paint sprayer I've been using for years, and I highly recommend it.
All that to say, you don't have to splurge on a paint sprayer. Using good quality rollers and paint brushes can give you great results, too. Sure, it takes a bit more time, but if you don't plan on doing many other painting projects, then I wouldn't invest a paint sprayer.
Henry Link Dresser Details
I was so lucky that I found this dresser on FBMP for $75. I think I messaged the seller within an hour of him posting it for sale. This is why it pays off to browse FBMP for a couple minutes several times a day.
Originally, I wanted to use white paint, but then I decided I wanted a very light, but warm gray color. This is why I chose Stonington Gray, which is a popular wall color.
The dresser was in great shape, minus some weird children's slime, glitter and nail polish on the top. This was easy to clean, sand and paint right over.
Painting Bedroom Furniture Tutorial
Now, let's dive in to a step-by-step tutorial on how to paint bedroom furniture. This may seem like a lot of work, but there's a ton of easy steps AND you'll end up with a flawless paint job.
Supplies Needed
Clorox or Lysol Wipes
Medium (80) Grit Sand Paper or Sanding Block
Fine (120) Grit Sanding Block
Cleaning Cloth or Old T-Shirt
Newspaper
Painter's Tape
Tarp or Drop Cloths for Your Floor
1-Quart of Latex Primer
1-Quart of Latex Paint
Hardware
Gold Gilding (Optional)
Rub n Buff (Optional)
Casters (Optional)
Prep Work Before Painting
Clean your furniture piece THOROUGHLY. I like to use a vacuum for this step on the frame of the dresser (especially underneath) to get those random cobwebs and dust. From there, a Clorox wipe to clean all the surfaces is a good idea.
Remove all of the hardware and keep in a sandwich bag. If the hardware is grimy or dusty, give it a good wash with mild soap and warm water. If you plan to install new hardware, I still recommend you keep the old hardware, especially the screws, if it doesn't work out.
The next step is to remove the drawers so you can work on them individually.
Use newspaper, old wrapping paper or furniture wrap to protect the interior of the drawers and sides so you do not get any paint on them. Secure the newspaper with painter's tape.
The above step helps give your paint job a professional look by not getting primer and paint all over the drawer sides and allowing you to focus on the drawer fronts. Additionally, this means your drawers are less likely to stick when opening and closing.
Carefully inspect the drawer fronts and top surface to see if you need to apply wood filler to any scratches, gouges or holes. Apply the wood filler, allow to dry and then lightly sand to even the surface.
Now, it's time to sand. Please, please protect your lungs and wear a mask or respirator while sanding and while using a paint sprayer.
I want to remind you that our goal with sanding is to rough up the existing finish or sheen so that our primer has a good surface to adhere to. Your goal is not to strip the paint or varnish. I sand all of the drawer fronts, sides, and flat surfaces in general.
Clean up all of the sanding dust from your piece with a tack cloth.
Priming a Furniture Piece
Now is a good time to grab a paint stick and gently stir your primer and paint. Do not shake the can in order to mix or stir the paint. This introduces air that we don't want in our paint.
Pour some primer into your paint tray. Use your foam roller or paint sprayer to add a thin coat of primer to all surfaces you plan to paint. Using a paint brush may be easier for tight corners or the inner edges of the drawer fronts.
Wait one hour and apply a second coat of primer. Allow to dry for an hour before proceeding to paint.
Before moving on to the first coat of paint, make sure you don't have any drips from the primer. If so, use a fine grit sanding block followed by the tack cloth to make the surface smooth again.
Painting Bedroom Furniture
Pour your paint into another paint liner tray. Use your foam roller or paint sprayer to add a thin coat of paint to your dresser and drawer fronts. Again, use a paint brush when needed or when easier.
I recommend rolling in one direction to avoid roller marks and keep a wet edge as you move across your piece with brush strokes or the roller to avoid brush marks.
Tip: Keep an eye out for any drips on edges caused by excess paint coming off the roller.
You'll want to do 2-3 light, thin coats to get full coverage and a durable finish. Wait two hours between coats (sometimes a little longer in humid or hot environments) to allow the paint to level and dry for a smooth finish.
If your paint feels sticky or tacky at all, let it dry some more.
If you notice any drips after the coat has dried, lightly sand and use a tack cloth to wipe off dust before moving on to the next coat.
Double-check there aren't any areas missing paint. TRIPLE check those forgotten areas such as the bottom and side edges as well as under the top lip and bottom edges of your furniture piece.
Finishing Up
At this point you can remove any painter's tape and newspaper from your project. Remember to clean up your brushes, rollers and/or paint sprayer so they're ready to use for your next project. I like to wash my paint brushes using warm water and some Dawn dish soap.
If you want to add a bit more glamour to your dresser, this would be a good time to use one of the paints from my best metallic gold paint for furniture guide.
I did this to some of the bamboo accents on my dresser.
Installing Hardware
Allow your furniture piece to dry and cure for 48-72 hours (or longer- I sometimes leave it for 4-5 days because of heat and humidity) before adding hardware, inserting the drawers and putting anything on the top. Again, you spent so much time doing everything properly thus far, this is when patience really pays off.
This part may seem like overkill, but it would take longer to redo all these steps if you rush through this part.
If you love the hardware that came with the piece, you could always freshen it up using some Rub N Buff or spray paint, which is what I used on the handles of my Henry Link piece.
If you want to buy new hardware, grab a measuring tape and measure the center to center hole span in inches to know what size hardware to look for. If it's a simple knob, you can skip the measuring part.
Making a Bedroom Furniture Piece Taller
Sometimes these vintage pieces are really small scale compared to today's homes with soaring ceilings. Luckily, it's pretty easy to make furniture taller using these gorgeous gold casters.
I have a step-by-step tutorial here.
The Finished Product
Isn't it so fun to see the power of paint? Now this vintage piece has a modern look and feels like new furniture that fits beautifully in my home.
Decorating around it was a blast, and I love how my DIY $2 spray painted lamp looks on it.
If you try this tutorial on how to paint bedroom furniture, please tag me on Instagram @monicabenavidez or on Facebook @monicabenavidezhome so I can cheer you on!