So, I have majorly sucked at blogging this week, and I fully blame it on the crazy week I've had and the fact I get married in about a week. Yes folks, ONE week.I didn't have a chance to do my Goodwill Tuesdays feature, and yesterday's Etsy Thursday finds also went by the wayside, so instead I am going to post about some awesome finds I have stumbled across the past few days.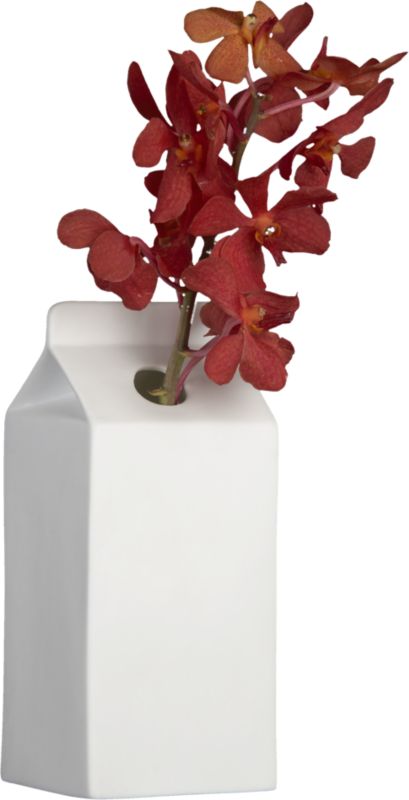 This awesome carton vase from CB2. Only $6.95
Office inspiration- this picture makes me so happy!
Gorgeous.
I want to make something like this in neutral/earthy color for our living room. I know, I know, I said I was going to focus on my office, but what's wrong with multi-tasking?I took my bridals yesterday, and I would love to post some teasers, but my future hubby would see them…so if you want the link to the gallery, let me know. Otherwise, they will be posted after May 23rd.