If you loved my DIY chinoiserie Christmas ornaments, you'll love my DIY chinoiserie charger tutorial because it uses most of the same materials and process as the ornament tutorial. If you have leftover napkins, all you'll need is four white chargers (silver or gold would work, too) from Dollar Tree or any other retailer and you'll be in business.
Chinoiserie décor is having a bit of a moment if you haven't noticed, and therefore, the blue and white china inspired items can be expensive.
I've made it a personal mission to create chinoiserie inspired dollar store décor tutorials that do not suck and that you will actually want to use and place in your home.
These chargers will look good with nearly any type of dinnerware you have– I love how the blue and white pops against the matte black dinner plates and tobacco leaf salad plates.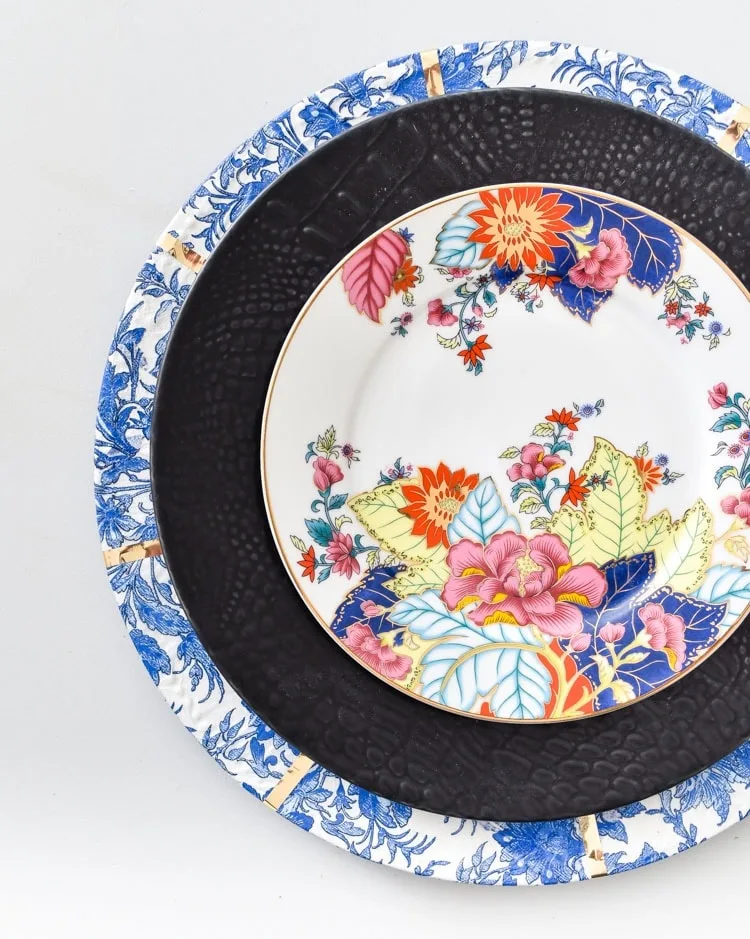 Another bonus is these truly can be used year round and not just for the holidays.
Given the materials used in this tutorial, these cannot be submerged in water to be washed. You'll likely want to simply wipe them off. Luckily, a dinner plate covers most of the surface area to hopefully avoid any mishaps on your DIY blue and white chargers.
And if your favorite (well, used to be favorite…) family member ruins one over the holidays, you can always whip up another.
And that's it! Repeat on as many chargers as needed. I will note that the color of the charger does come through, so I recommend sticking to white, silver or gold. Any darker and I don't the pattern would be as crisp and blue and white.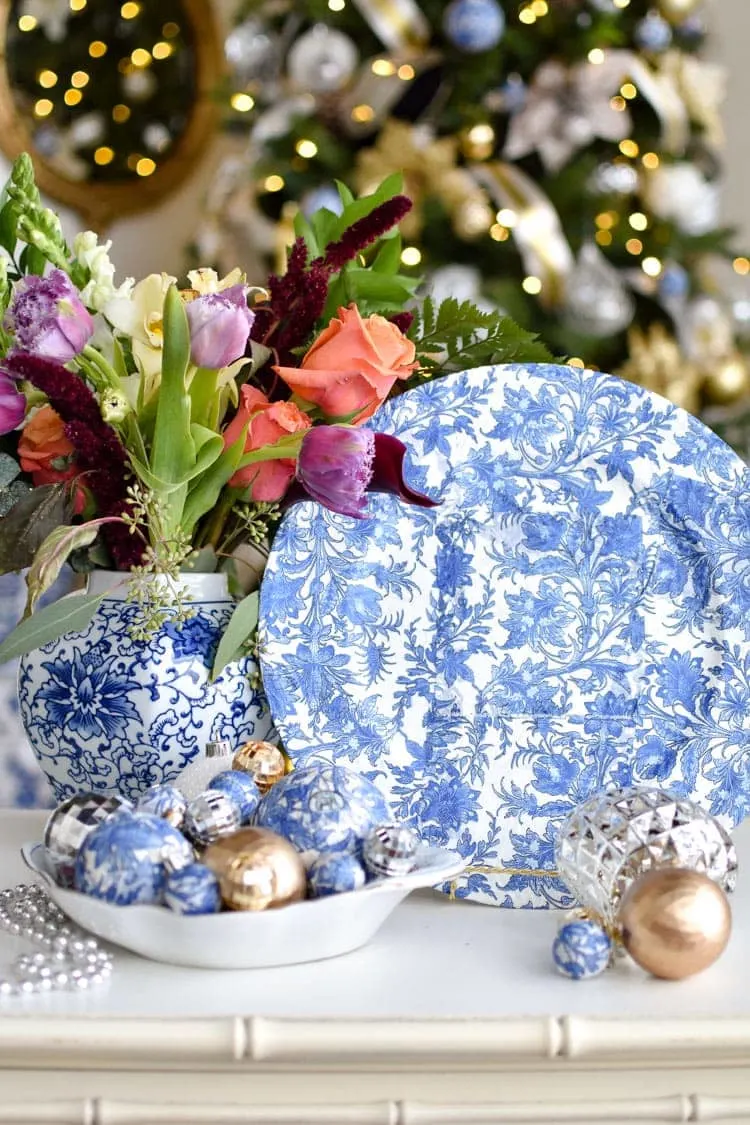 You can also use these as a decorative wall plate, as a tray on a table to hold décor…so many options!
I love how all of my decor is coming together, and this plate totally jives with my DIY dollar store blue and white ornaments.
I seriously cannot get enough of these DIY chinoiserie chargers, and blue and white in general. I think my tutorial has created a demand and subsequent shortage for these gorgeous blue and white chinoiserie napkins
because they are very nearly sold out on Amazon! Tuesday Morning and Marshall's also have them- you may have to dig around a bit.
If you saw my colorful fall tablescape decor post yesterday, you likely also caught a glimpse of these DIY chinoiserie chargers. Blue and white works with anything. Feel free to treat it as a neutral of sorts and have fun with it like I did.
If you're still feeling crafty and inspired by my Dollar Tree tutorials, here's a few more popular Christmas and holiday themed decor posts:
Blue & White Chinoiserie Christmas Tree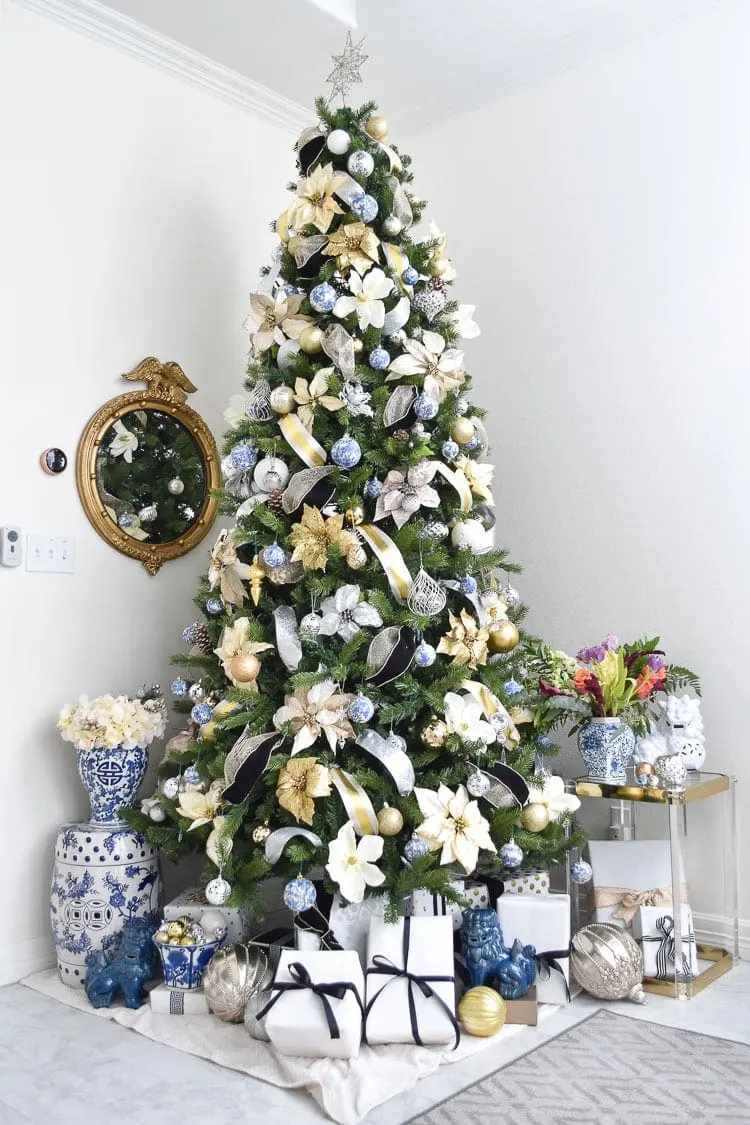 DIY Blush, Gold & White Greek Key Chair Wreaths
Blue & White Chinoiserie Dollar Store Ornaments