I went to Goodwill today to drop off a trunk load of stuff- mostly clothes, so I couldn't give it a makeover or anything like that, I kept the useful stuff. I could have easily dropped off boxes, get into car, drive off, but that's not like me.So, I went in and poor Daniel got suckered into going in, too.I saw this beautiful and ugly end table type thing, and what drew my attention to it was that it looked like it had 9 drawers.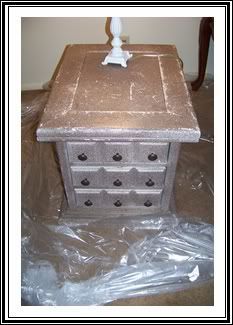 See what I mean?Daniel and I begin inspecting it, and it's real wood that is covered in some heinous crap that we hope to strip off and stain a dark espresso color to hopefully sort of match my desk and bookshelf. My accent table will be turquoise, but other than that, I'd like the furniture to be black/espresso so it doesn't look crappy. What have I gotten myself into? I don't know, but at $19.99 it was a deal I was not going to pass up since I have a HUGE laser printer and no stand to put it on. I will make this sucker work for me and for my office. I plan to get new knobs though, and I have a few ideas: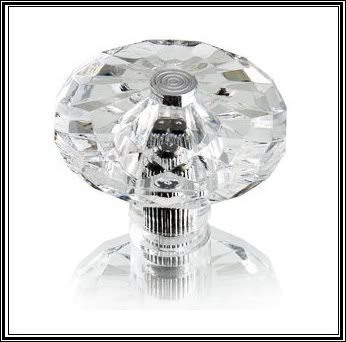 Pretty knobs from eBay for $1.49 each.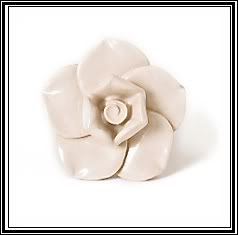 Pretty (and pretty expensive) knobs from Anthropologie for $6.00 each. I am thinking due to cost, I may opt for the eBay knobs, but I think 9 knobs might look too weird. Should I omit the middle knob? Where else do you search for cute knobs at?